Stephane Attal & Alain Crosson du Cormier   THE GENUS PERISAMA   1996

Paul E. Barselou   THE GENUS AGRIAS (A Taxonomic and Illustrated Guide - Lep:Nymphalidae)   1983

Patrick Blandin   THE GENUS MORPHO

         Part 1, The Subgenera Iphimedreia and Schwartzia   1988

         Part 2, The Subgenera Iphixibia, Cytheritis, Balachowskyna and Cypritis   1993

         Part 3, The Subgenera  Pessonia, Grasseia, and Morpho   2007 

W.P. Comstock   BUTTERFLIES OF THE AMERICAN TROPICS (The Genus Anaea - Lepidoptera, Nymphalidae)   1961, American Museum of Natural History, New York, N.Y., USA.

Bernard D'Abrera   BUTTERFLIES OF SOUTH AMERICA   1984 , Hill House , Victoria.

Philip J. DeVries   THE BUTTERFLIES OF COSTA RICA and their natural history  Princeton University Press, Princeton, N.J., USA

         Volume 1: Papilionidae, Pieridae, Nymphalidae   1987

         Volume 2: Riodinidae   1997

Robert E. Dietz IV   SYSTEMATICS AND BIOLOGY OF THE GENUS MACROCNEME (HUBNER) (Lepidoptera, Ctenuchidae)   1994

E. Le Moult & P. Real   LES MORPHOS D'AMERIQUE DU SUD ET CENTRALE (Historique, Morphologie, Systematique)  2Volumes   1962-63, (In French).

E. Le Moult & P. Real   SPLENDEUR ET ENIGMES DES MORPHOS   1963 (In French).

Andrew F.E. Neild   THE BUTTERFLIES OF VENEZUELA   Meridian Publications.

           Part 1, Nymphalidae 1 (Limenitidinae, Apaturinae, Charaxinae)   1996

           Part 2, Nymphalidae 2 (Acraeinae, Danainae, Ithomiinae, Libytheinae, Morphinae, Nymphalinae)   2003

Albert Schwartz  THE BUTTERFLIES OF HISPANIOLA   1989, University of Florida Press, Gainesville, FL, USA.

D.S. Smith & L.D.Miller & J.Y. Miller   THE BUTTERFLIES OF THE WEST INDIES AND SOUTH FLORIDA   1994 Oxford University Press, New York, NY, USA.

H.A. Tyler & K.S. Brown Jr. & K.H. Wilson   SWALLOWTAIL BUTTERFLIES OF THE AMERICAS (A Study in Biological Dynamics, Ecological Diversity, Bioystematics, and Conservation)   1994

A. Watson & D.T. Goodger   CATALOGUE  THE NEOTROPICAL TIGER MOTHS   1986

P. Alayo & Luis Roberto Hernandez   ATLAS DE LAS MARIPOSAS DE CUBA.

M.Barcant   BUTTERFLIES OF TRINIDAD AND TOBAGO   1970, Collins, London, Britain.

F.M. Brown & B.Heineman   JAMAICA AND IT'S BUTTERFLIES   1972, E.W.Classey Ltd., London, Britain.

R.F.D'Almeida   CATALOGO DOS PAPILIONIDAE AMERICANAS   1965, Sociedade Brazileira de Entomologia, Sao Paolo, Brazil.

R.F.D'Almeida   CATALOGO DOS ITHOMIIDAE AMERICANOS   1978, Univ. Federal do Parana, Curitiba, Brazil.

N.D.Riley   A FIELD GUIDE TO THE BUTTERFLIES OF THE WEST INDIES   1975, Collins, London, Britain.

C.M.Biezanko & A.Rufinelli & C.S.Carbonell   LEPIDOPTERA DEL URUGUAY   1957, Revista de la Facultad de Agronomia, Universidad de la Republica, Montevideo, Uruguay.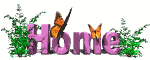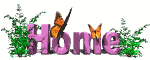 G.R. Canals   BUTTERFLIES OF BUENOS AIRES   2000

M. Goode   AN INTRODUCTION TO COSTA RICAN BUTTERFLIES   1999

MARIPOSAS DEL ECUADOR (in Spanish)

    Volume1: S.J. Pinas Rubio   Generos - Genera   1997

    Volume10a: M. Bollino & G. Onore   Papilionidae   2001

    Volume17a: D. Guevara C. & A. Iorio & F. Pinas R. & G. Onore   Sphingidae 2002

    Volume20: S.J. Pinas Rubio   Arctiidae   2000

P. Stiling   BUTTERFLIES OF THE CARIBBEAN & FLORIDA   1999

W.P. Comstock   THE GENUS ANAEA   1961

H. & R. Holzinger   HELICONIUS & RELATED GENERA   1994

Izersky   SATURNIIDAE, OXYTRNIDAE & SPHINGIDAE OF CENTRAL PERU   1999

Jan Sepp   SURINAAMSCHE VLINDERS   1828-1855  (at least 3 Volumes) , J.C.Sepp en Zoon, Amsterdam, Holland.

Keith R.Willmott   THE GENUS ADELPHA (Its Systematics, Biology & Biogeography)   2003

Luis Roberto Hernandez   FIELD GUIDE OF CUBAN - WEST INDIES BUTTERFLIES   2004

Jeffrey C.Miller & Daniel H.Janzen & Winifred Hallwachs   100 CATERPILLARS (Portraits from the Tropical Forests of Costa Rica)   2006

G.Lamas   ATLAS OF NEOTROPICAL LEPIDOPTERA  Checklist - Part 4A: Hesperioidea - Papilionoidea   2005

Carrol L. Henderson   BUTTERFLIES, MOTHS, & OTHER INVERTEBRATES OF COSTA RICA - A Field Guide 2010, University of Texas Press, Austin, TX, USA.